Germany
Things to do in Berlin TV Tower
The huge steel ball of Berlin's TV Tower (Fernsehturm) is the most conspicuous feature of the city's skyline and an attraction for more than one million annual visitors. It also has a few secrets.
Containing a revolving restaurant and a panorama floor at 203m (666ft), the ball was the product of pan-European expertise. The windows came from Belgium, the elevators and air-conditioning from Sweden, and the steel cladding from West German steelmaker Krupps. Only 400 people are allowed inside at any one time and all food is whisked up to the restaurant from kitchens at ground level.
When first completed, the ball surprised Berliners and the Communist leader Walter Ulbricht with a strange effect. In sunlight, the dimpled exterior of the ball shows a shining cross that locals called "The Pope's Revenge" on the atheistic government. Others called the tower "Saint Walter", while a newspaper of the period named it the 'Tele-asparagus." In 2006, the ball was transformed into a giant silver-and- magenta football to celebrate the Football World Cup.
Today, it remains a working TV tower, transmitting 60 different radio and television programs.
Our recommendations in Berlin TV Tower
How to get there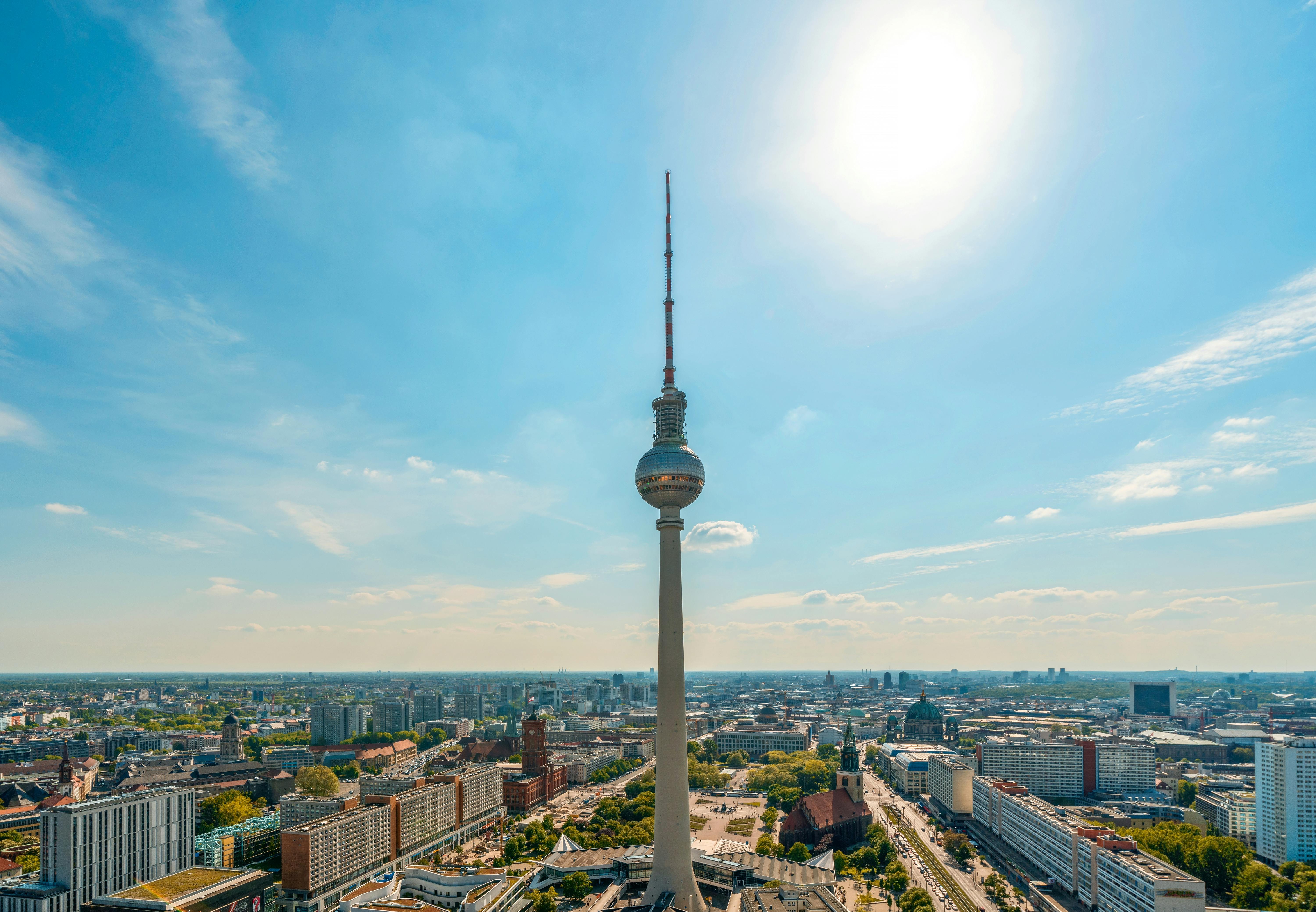 Reviews Berlin TV Tower
"Good communication. I wanted to amend my biking and they were very helpful. Only issue was we arrived at the TV turm to discover that part of it was closed due to a private function and they were offering a discounted entry. We had paid full price by booking in advance. It would have been good to have this info in advance."