Poland
Things to do in Energylandia
Energylandia is the largest Entertainment Park in Poland, offering dozens of attractions located on an area of 30 hectares, designed for all age groups, including children, youth and adults. Energylandia is surrounded by a picturesque landscape with only half an hour drive from Krakow. A variety of attractions, the highest level of service and comfort of guests, make it an ideal place to spend a day full of adventures and to relax. If you dare, you can also take a ride on one of the fastest roller coasters in Europe.
Our recommendations in Energylandia
Amusement Park EnergyLandia entrance tickets
Visit one of the largest amusement parks in Poland and ride on the second fastest roller coaster in Europe. Spend an unforgettable time with your friends and family during your stay in Krakow.
Experiences in Energylandia
How to get there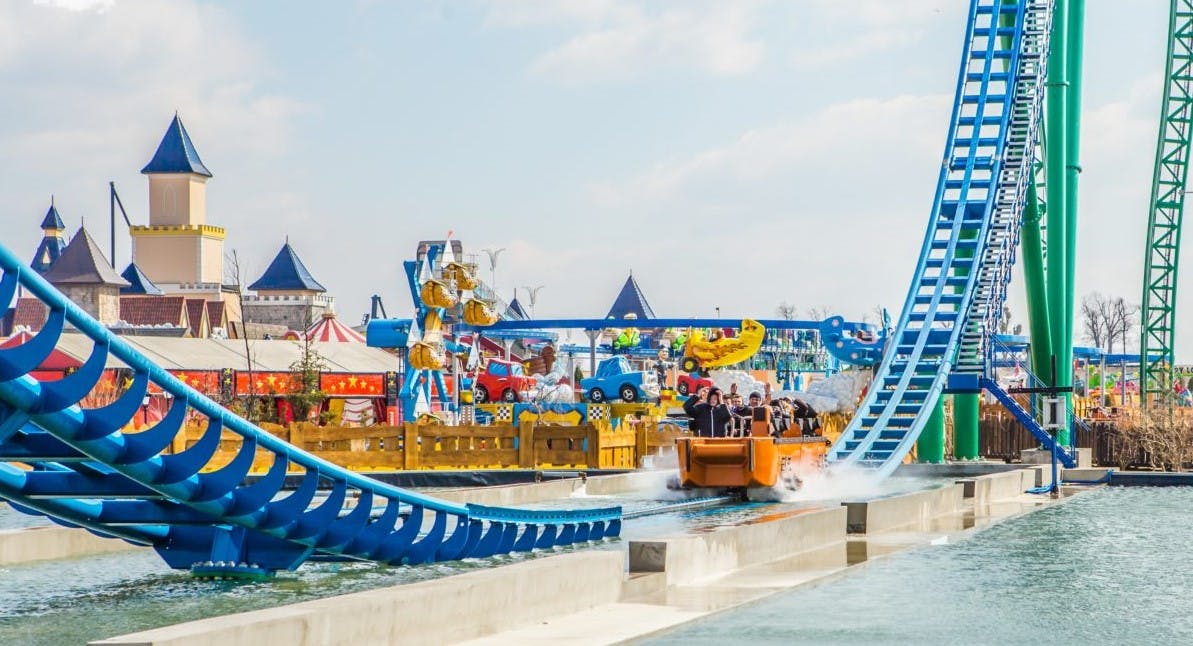 Reviews Energylandia
"Verandering van pickup locatie, gelukkig op tijd door gegeven. Was een engelstalige gids beloofd, alleen deze kon geen engels. Hij probeerde het wel zo goed mogelijk duidelijk te maken als we iets moesten weten. Heeel leuk pretpark echt een aanrader!"